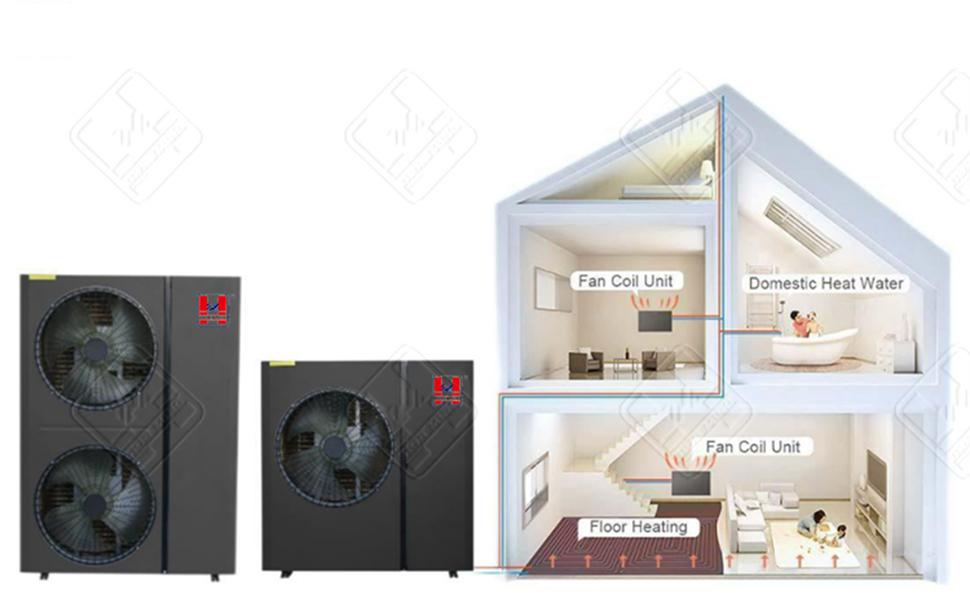 It is compatible with central hot water system, central air conditioning system, central floor heating system and central fresh air system. It creates a safe, comfortable, healthy and intelligent home environment for you in the field of cold and hot DC inverters.
The unit has the characteristics of energy saving and high efficiency. It can realize 24-hour all-weather multi-point hot water supply. Hot water is produced when it is cooled in summer, and continuous hot water is produced when it is warmed in winter. Giving you a five-star hotel experience of grade A.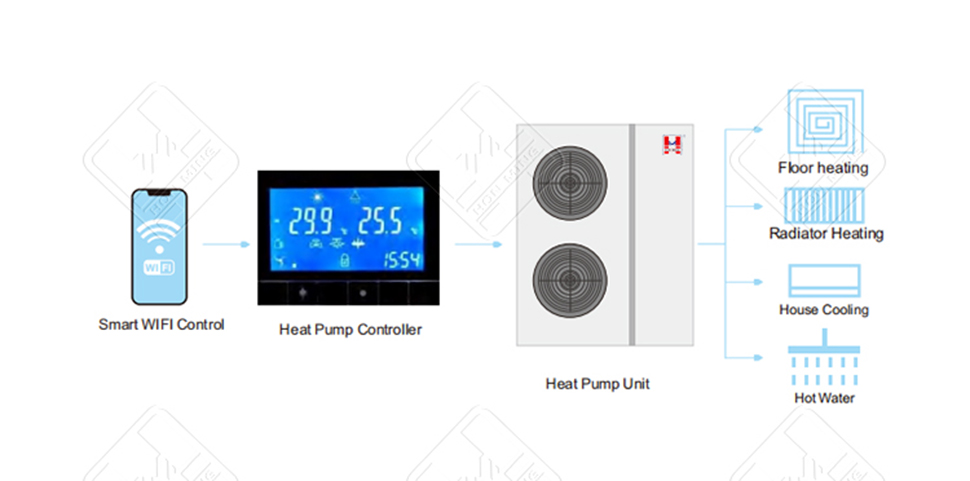 It uses refrigerant R32 to reduce the impact on global warming by 75%.
DC inverter technology allows accurate consumption under actual load.The water pump with the maximum temperature of 65℃ is energy-saving and efficient grade A + + + (water outlet temperature of 35℃).
It provides 100% heating capacity at – 5℃ (outlet water temperature is 35℃).It provides space heating, cooling, domestic hot water and total heat solutions.It is compatible with other heat sources such as solar panels and boilers.